How Loneliness is a Big Myth in Senior Living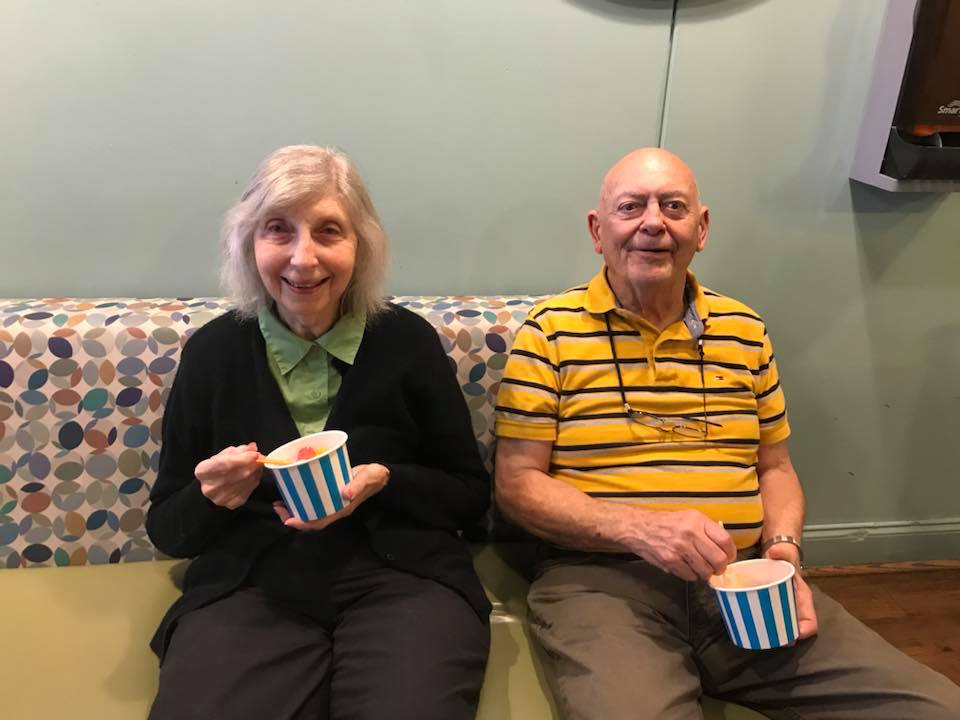 Loneliness Is Not Inevitable!
Studies show that maintaining worthwhile friendships is essential for emotional, mental and physical wellness throughout life.  With work being one of the most common places to see friends and meet new people, retirement presents socialization barriers for many over the age of 60.  

Often compounded by illness, the death of a spouse or relocating to live closer to family, seniors in high percentages become isolated, resulting in loneliness. So how does senior living prevent loneliness, a tough topic we hear about often from our most revered generation?
Busting the Myth of Loneliness in Progressive-Thinking Senior Living Communities
I happen to never meet a stranger and am known to have conversations with most everyone I meet.  While purchasing lighting from a local store and discussing the heat from the display fixtures, the conversation turned to aging.                                                                                                     
Sales person –"Where do you work?"  
Me – "Legacy Reserve, the new senior housing community on the corner." 
Salesperson – "My father is 95 and lives with me now. The worst part about getting old is being lonely. Everyone moves away or dies. It's sad."  
Knowing I had an opportunity to educate her about what senior living could be like, I proceeded to invite her and her father to visit our community while discussing the amazing benefits of senior housing! Individuals uneducated about senior housing opportunities may never realize that communities have built in avenues for preventing loneliness. 

Her first thought was comparable to a skilled nursing environment and that "it costs too much", not an affordable, independent lifestyle that enhances life after retirement. 
The Concept of Senior Living in 2019 and Beyond
In 2019, seniors have opportunities to reside in forward-thinking communities that provide well-rounded programming and stimulate new interests, which all lead to socialization.

Our residents are scientists, artists, physicians, educators, farmers, nurses, bankers, and world travelers, to name a few. As loneliness has no one single cause, resident-centered communities such as Atlas Senior Living are prepared for each unique individual. 
Having worked in senior housing for 27 years, I could never have imagined the changes the industry would experience.  Recollections of bingo, balloon toss and boxed wine during social hour flood my memories of the quintessential "retirement community."  I am pleased to say that those days are gone!
How Atlas Senior Living Develops a Community
Joining Atlas Senior Living as Executive Director of the flagship Legacy Reserve community in Lexington KY, my thoughts were focused on developing a community culture of fun through resident engagement. 

The thought of making new friends is frightening to many. By providing up to 100 scheduled events monthly, residents form new relationships truly by default while participating in things they enjoy, including educational seminars, cultural events, travel, health and wellness classes and entertainment.   
The largest percentage of residents moving into senior housing do so without knowing anyone.  It is our job to truly know our residents and remain passionate about engaging them daily. 

As I hear of 3 new friends attending a class about Picasso at The University of Kentucky, I am proud to say that our community is full of friendship and laughter with residents enjoying favorite pastimes and new interests. I am blessed to see the benefit that senior housing brings to our residents' quality of life daily.           
Loneliness is not inevitable!

Experience the Atlas Senior Living difference. Schedule a tour or contact us for more information on our website.


Carol Brinegar
Executive Director
Legacy Reserve Fritz Farm